What is improvisational theatre?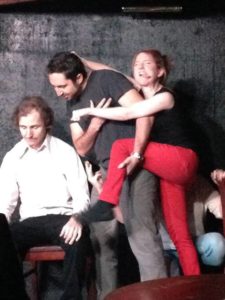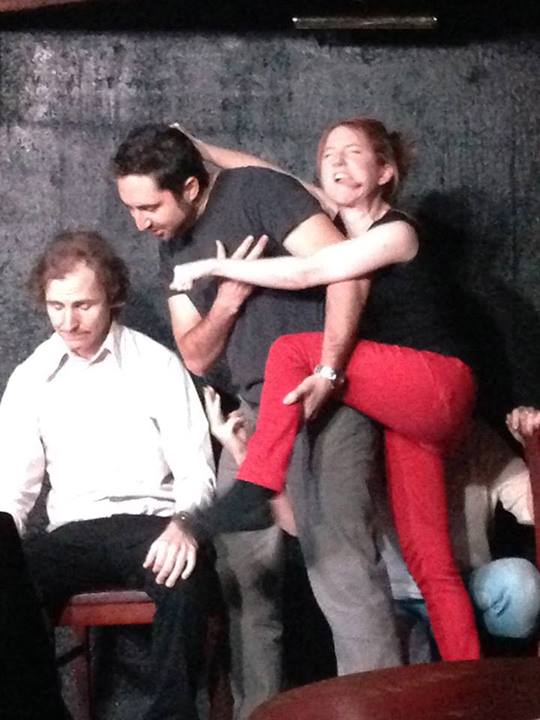 Often known as improv or impro, it's the artform of going onstage without a script and creating a performance on the spot. An improv show almost always contains scenes, often tells stories, and is typically funny, although practically any tone and mood is possible. Improvisation training helps new players develop skills and orient their attention so they can get together and make stuff up effortlessly.
You might have seen improvisation on TV's Who's Line is it Anyway? or read about how Amy Poehler and Tina Fey used it to hone their skills. Perhaps you're a performer who sees how important improvisation has become, both online and in more conventional media. Maybe you've never been near a stage, but you love the idea of expressing yourself, of making stuff up, of collaboration and laughter. Improvisation is for you.
Open Heart Ethos
At Open Heart Theatre, we're interested in improvisation high on emotion and honesty, where the players unlock their natural creativity and inspire their stage partners to soar to unexpected places. Heartfelt and open: that's what we want to see on stage, and that's what we want our players to feel and take away from every encounter.
We have an artform that is exploding in possibilities both nationally and worldwide, and we are part of this. After years of participating in the international community, our hearts are overflowing with inspiration. We're going to pour that inspiration into our classes and shows, exploring everything from high adventure to the surreal or the slice of life, via everything from stylised shows to stripped-down evenings of 'just scenes.'
We bare our hearts, but also ink them on our shoulder as gang initiations, and eat them raw from the ribcage of a panther we wrestled to a standstill. And we open up treasure chests, portals to weird dimensions, and about our deepest secrets. We're Open Heart Theatre.
Some info about the founders can be found here.