We love staging improvisational theatre! Here's what's keeping us busy at the moment: Let Us Make It Up To You (with its house team, The Hang), and our student showcases.
Let Us Make It Up To You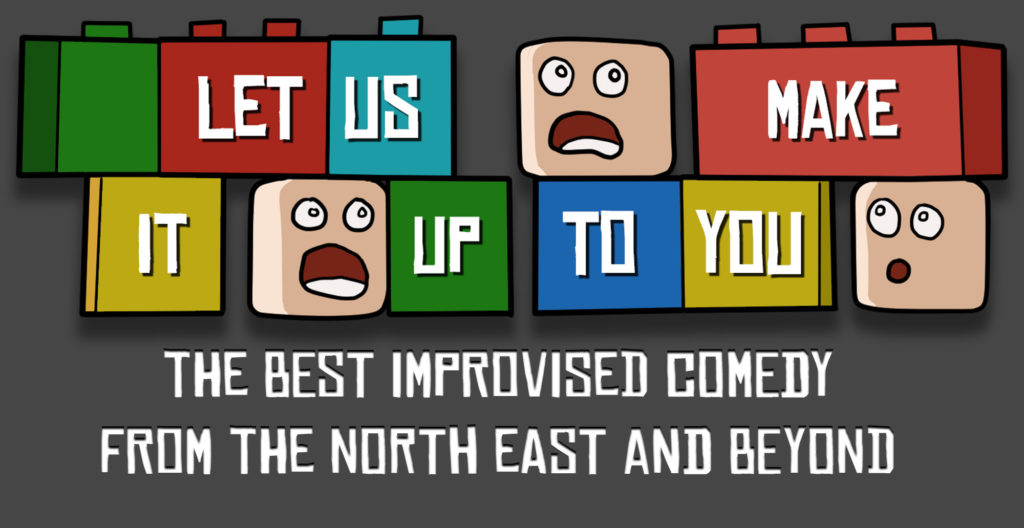 This is our new night of improvised comedy coming to Newcastle. Working alongside the already vibrant North East improv scene we will curate a superb bill celebrating spontaneous performance. It takes place at Alphabetti Theatre. The Facebook page for the night is here.
Next night:
Thursday 29th March (tickets)
Friday 6th April (tickets)
Saturday 5th May (tickets)
Thursday 7th June (tickets)
Each month three different acts will bring their own unique spin on improv. Everything from "Who's line is it anyway?" style games to improvised plays. Groups will invent scenes, sketches, stories and songs for your entertainment. Every night will have one thing in common: our house team: The Hang.
The Hang
We've been developing a format that mixes engrossing theatrical scenes with fast-paced sketches. It's a way to mine the gold nuggets found in everyday conversation and bring them to life. The group is a combination of internationally trained improvisers and some of the leading local talent. Our intention is to perform in Newcastle and to tour further afield.
Say What? The Open Improv Jam
We're facilitating a new community jam night at the lovely Prohibition Bar in Gateshead. If you're interested in Improvised comedy, you can show up on the night, put your name in the hat, and get to play! Every night will be different, but one thing's for sure: everyone who gets onstage will be supported and given a good time by our "Say What?" crew of improvisers.
Next jam: 8th April at the Prohibition Bar – details here
Student Showcases
We offer our students an opportunity to put their new skills on show in a safe and playful environment. Part show, part exploration of the artform, the directors shoulder the work, our students get to relax, and the audience get a great-spirited night.
Next showcase: tbc